Vacancies
Vacancies at North Downs Primary School are advertised on the Eteach website.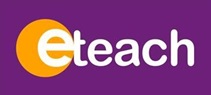 Current Vacancies
Moles After School Club
We urgently require additional staff for our Moles Club commencing in April 2017, for further details please see link below:
https://www.eteach.com/job.aspx?vacno=754936
Earlybirds - Leigh
We will be in need of staff to help run Earlybirds (breakfast club) at our Leigh site commencing in September 2017. Please contact the school office for further information.