Admissions
Surrey County Council is the admission authority for North Downs Primary School.
To find up to date information about admission arrangements and details on how to apply, either as part of the normal intake or during the school year, please use this link to the Surrey County Council website.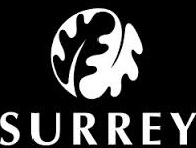 North Downs is a three-site primary school with Reception classes at both Betchworth and Brockham sites.
Application is made centrally to Surrey County Council Admissions & Transport for North Downs as a whole school, not for a specific site - and should an application be successful, offers made by Surrey Admissions are to the whole school, not to a specific site.
It is for this reason that we advise an application made for North Downs should be on the clear understanding that a child may be allocated either Betchworth or Brockham village site after acceptance, and that as a parent/carer you are happy and able for your child to attend either.
Please note that it is not until after the Surrey Admissions and Transport Team has advised North Downs of a given year's accepted places, that the school is able to begin the in-house Site Allocation process. This adheres to a strict School Criteria, which is available to view below.